Hello there! I just wanted to post a list of my favorite reads of 2017. If you're not familiar with these books or authors, check them out.
THE JADE TEMPTRESS by Jeannie Lin
I love Lin's historical romances. They're beautifully written and exciting, with strong heroines doing interesting things! Taking charge of their own fates and whatnot. This one has a detective hero investigating a murder, which the courtesan heroine might be involved in. Sexy intrigue, vivid settings and great details.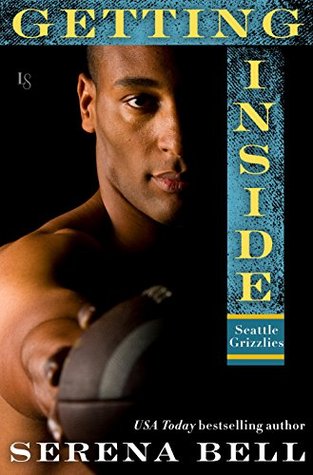 GETTING INSIDE by Serena Bell
I love football. I love romance. Football + romance = win. I'm not a fan of smug quarterbacks with oiled abs, but Bell gives us something different. She shows a deep understanding of the game in this sexy, down-to-earth story about two strong athletes who work hard and fall harder. In a sea of sports romances that can't be bothered with realism or diversity, this one really stands out. Touchdown!
THE INFAMOUS MISS RODRIGUEZ by Lydia San Andres
This is a new-to-me author and I adore her writing style. Her lush settings, engaging characters, and choice of an unusual time period (not Regency) reminded me of Joanna Shupe's Gilded Age series. Miss Rodriguez's antics are so entertaining, and her delicious new bodyguard can't resist her. Otra! Otra!
THIS IS HOW YOU LOSE HER by Junot Diaz.
My only non-romance on the list. Also a new author to me. Diaz's writing is like nothing I've ever read. It's profane, sad, gritty, funny and raw. This is an unflinching, not-uplifting story about a hard-knocks Cassanova who has been failed by loved ones, and in turn fails those who love him.
A CHANCE AT LOVE by Beverly Jenkins
Need a palate-cleanser for 2017? I think we all do! A binge read of American West romances with plucky heroines and decent (or naughty) heroes is just what the doctor ordered. This is one of Jenkins' older titles, and it has all of my favorite elements. The hero is a staid widower with two adorable daughters who need a mama. They choose the heroine, who isn't quite what he had in mind. Love happens.
I hope you had a wonderful reading year! Feel free to leave a comment about your favorites of 2017, or anything else you'd like to share. Happy New Year!!